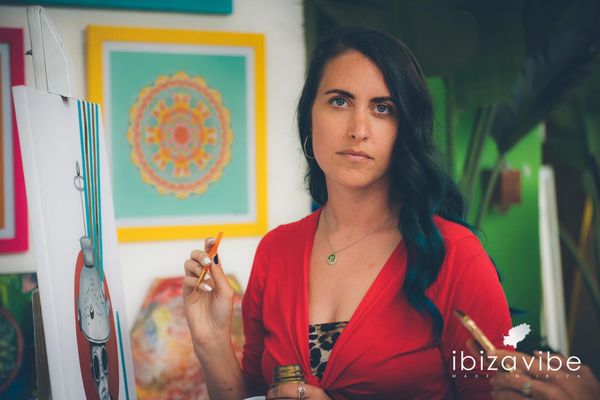 Charlotte Archer
It's International Women's Day today and we've done a special interview with a talented Ibiza artist whose painting was used as the cover art for one of our releases.
'Who Am I?' by Ryan Koriya was released on RV Records on January the 25th 2019.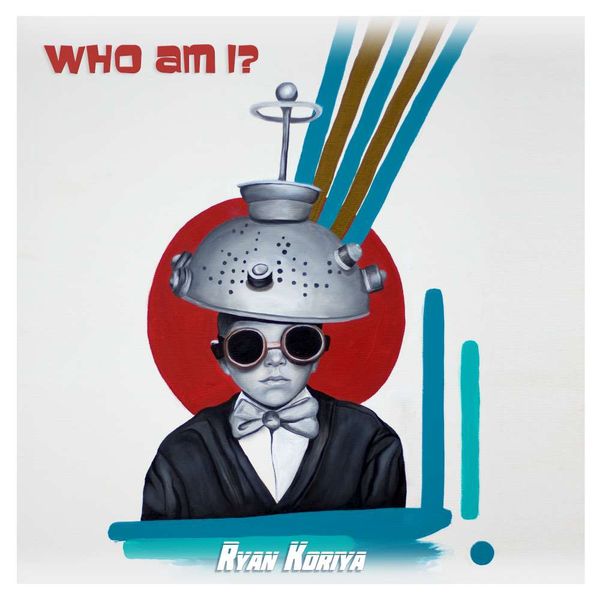 Who Am I? by Ryan Koriya is available now on all digital stores worldwide
Interview by Vanina Lion
1) Hi Charlotte, How do you think being a female visual artist in 2019 is different from before? 
I don't know how it was before but right now, being a female artist is brilliant. In fact, most of my favourite artists at the moment are female. I don't think there is any difference between male and female artists but I do know that it feels empowering to be able to work full time in a creative job without the usual 9-5 structure, and to be my own boss.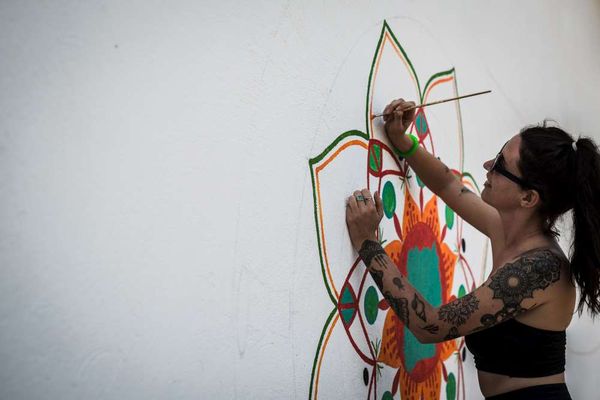 At work adding some colour to the environment for the kids in Uganda - Photo by Adam Harris - https://instagram.com/adamharrismusicuk
2) What do you think are the biggest challenges of being a woman in the arts? 
I don't think I've ever faced any challenges with discrimination. I have lived in Ibiza for 5 years and started my art career here, so I think I'm lucky in the sense that this island accepts everyone as they are; it's a place where you can be yourself and feel liberated, which is why so many creative people live here.  
I feel like I've always been taken seriously and respected for my work.
3) Your illustrations served as artwork for different albums, including Ryan Koriya's latest single 'Who Am I?'. What can you tell us about your relationship with music and what it means to you to have your works visually representing music? 
Music is everything to me, it's part of my everyday life. Many years of festivals, concerts and raves have led me to have the circle of friends that I do and to live in Ibiza. To have my artwork on the cover of a track fills me with pride. I know from years of flicking through tapes, CDs and records that the first thing that stands out to me is the artwork, and 9 times of out 10 (unless I am looking for a particular artist), I'll flick past it if the artwork doesn't grab my attention.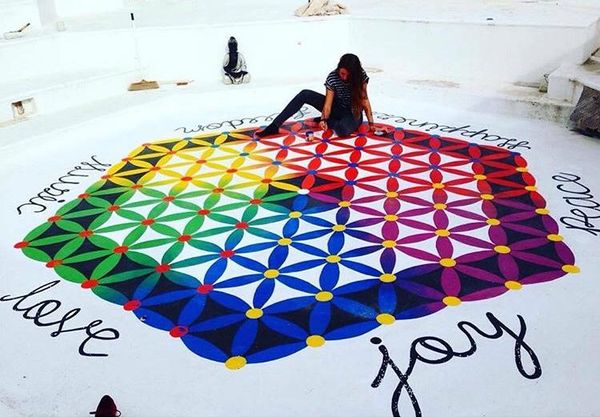 Colourful Charlotte at work in Ibiza
4) What can you tell us about the specific piece illustrating Ryan's work? 
'Colander Head Boy' is the name of the painting that is used for Ryan's artwork. It was the first portrait I ever painted, I actually didn't realise I could paint faces until I painted this. It was a bit of an experiment and also my first time using oils. I was inspired by a photograph of little boys doing their own scientific experiments with items around the home. I love the '1940's / sci-fi' look in images and various things. It works well with my bold colours and shapes in the background. 
5) How important is music in your life and your profession? 
Very important, as some of the first murals and art installations I was commissioned for were in nightclubs in Ibiza. These jobs shaped my career as an artist and have led me to do some of my favourite jobs, for example the artwork for Paradise at DC10.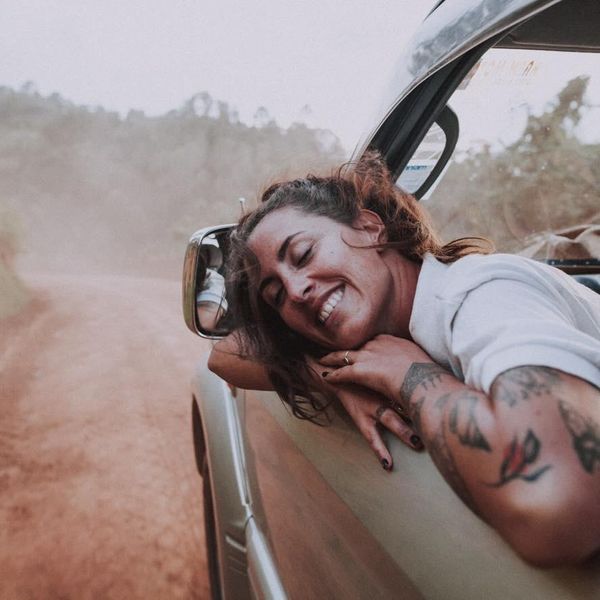 Charlotte in Uganda - Photo by Charlotte Robinson - www.cmrobinson.co.uk
6) Are you inspired by any specific genres or artists?  
Yes, I'm inspired by 90's hip hop, artists like De La Soul & the artwork they use on their album covers I love. House, UK Garage, Drum & Bass, Jungle, R&B, Jazz... I like a bit of all sorts and always have music playing, for inspiration, while I'm painting. The genre would depend on my mood and what I'm painting. 
7) Can you tell us a bit about your humanitarian work? 
Around this time last year, I painted a sign for Abode. Here is some information on them ...... 
"Abode is an events brand that is synonymous with its ethos, ABODE is London's leading party event and is quickly becoming one of the largest in the UK & Europe. With a residency at London's hottest venue in Studio 338, a summer residency at world-renowned Amnesia Ibiza and festivals in Malta and London's Finsbury. 
A party event centred around a very strong team of talented resident/rising stars that are growing exponentially, built on a foundation of like-minded community, organic dance music and perpetual memories. It's a simple philosophy that demonstrates an affirmative outcome. We believe that by doing the above, we are making a positive impact on one of the world's greatest industries, by helping to advocate the same passion that started it all."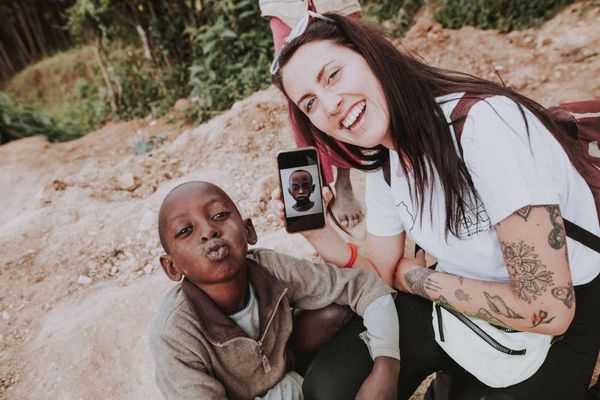 Charlotte in Uganda - Photo by Charlotte Robinson - www.cmrobinson.co.uk
So, I painted a sign to go in front of the DJ booth at Abode and the owner, Kai Cant, asked me if I would be up for coming with him and a team of other volunteers to their next trip to Uganda as part of his new charity called The Abode Project. I went in November 2018 and again in February 2019. It was a life changing experience, when we built a school, orphanage, music school, barber shop and nursery all on one site.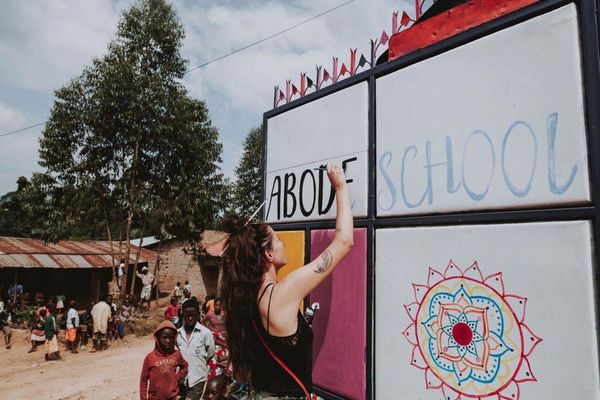 Charlotte in Uganda - Photo by Charlotte Robinson - www.cmrobinson.co.uk
Visit the Abode Project website here
Runway Vertical Records will be releasing more music by Ryan Koriya spanning across various genres as he now mainly composes his music for film and TV. Visit his website to watch music videos and to listen to his other compositions that include Dance, Pop, Rock, Folk, Acoustic, Afro House, Classical, Alternative and more. https://www.ryankoriya.com
Listen to 'Who Am I' on your platform of choice by clicking here: 
http://bit.ly/Play-RK-WhoAmI