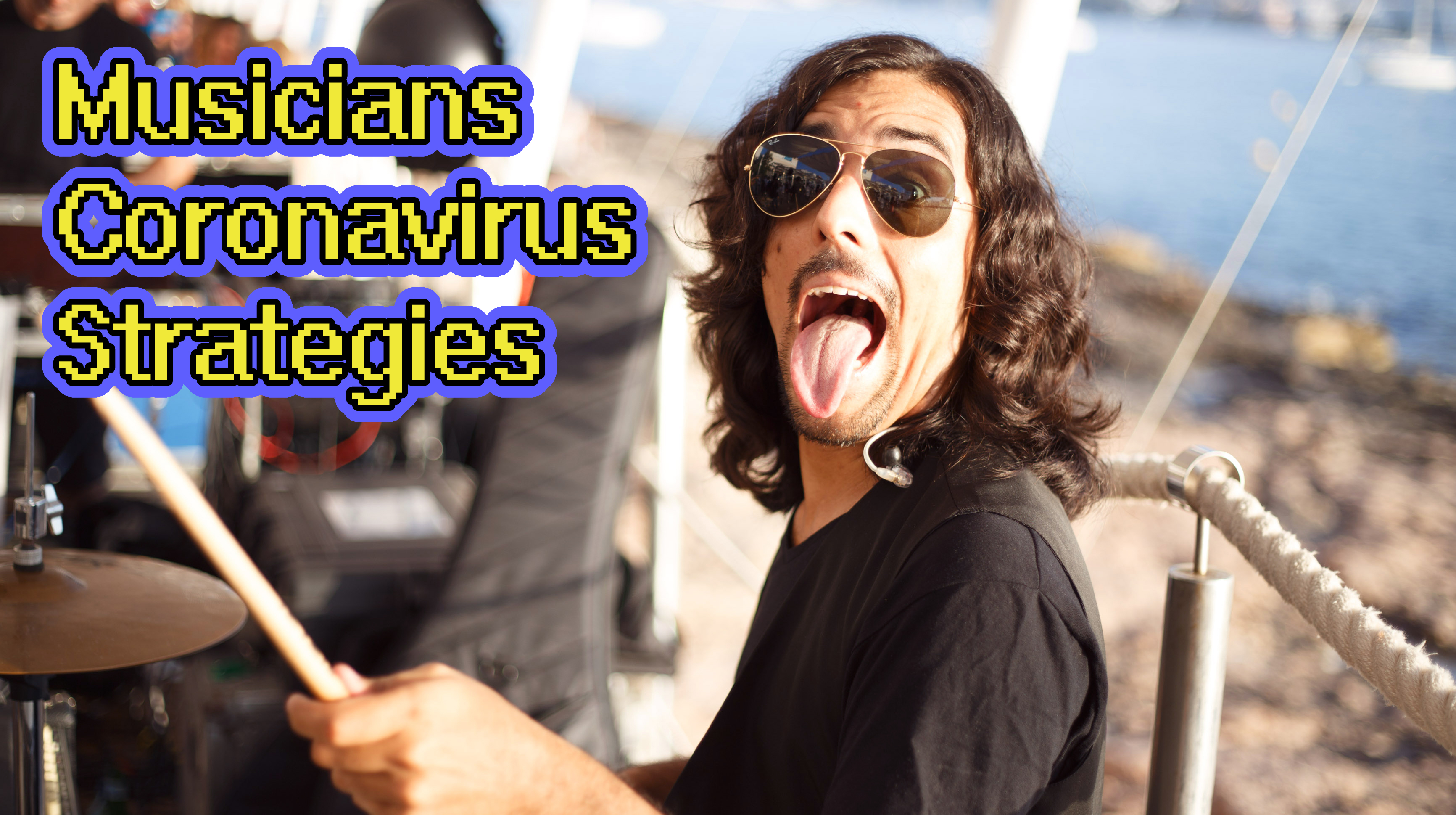 Danilo Martinez drumming at Café del Mar, Ibiza (photo by Vlad Florut)
As countries across the globe continue to initiate nationwide quarantines due to the current Coronavirus (COVID-19) outbreak, many musicians are finding their much-needed live shows being cancelled along with most other commercial industries.
As we predicted, more musicians are now taking their shows to the internet to keep reaching fans and to help stay sane in these extremely challenging times that we find ourselves swimming in.
To help artists go that extra step and hopefully still reap rewards in these coming weeks of uncertainty, we've decided to share a list of our more alternative ways the internet could help musicians and maybe even be a game changer! We believe that art and compassion are part of the solution to the world's current anxieties in general.
 
Been There, Done That!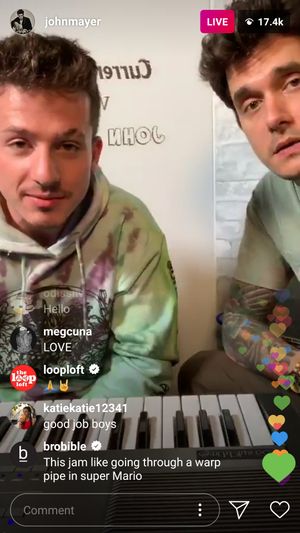 The obvious use for the internet during a Coronavirus quarantine or gig cancellation is to stream live from your home or studio, using your choice of possible platforms such as Instagram, Facebook, YouTube or other music-focused live platforms like StageIt or YouNow. 
Artists like John Mayer are being creative with live streaming. John already has a few seasons of his own Instagram live chat show called Current Mood, which he streams from his home. He even has chart-topping artists and celebrity guests like Charlie Puth, pictured here in 2018.
In conjunction with performing live, here are a few things you may not have considered, which could put you in a strong position once this coronavirus craziness blows over, or even before then...
 

1. Go Live on Instagram Video with Other Artists or with Your Fans
Instagram is a platform where 1 billion active users are hanging out, probably looking for entertainment. Using this cool feature, if you go live together with another artist or profile, not only will this be an interesting conversation for your followers to watch, but the platform actively encourages your followers and the other host's followers to tune in. This means you could make new fans and make a real connection with viewers, which is important for building your brand.
You could even go live with your fans or friends and answer questions from them. Use your imagination and chat about whatever fits in with your personality or discuss topics that you are passionate about. Plus, all of this social media goodness is available to use for free!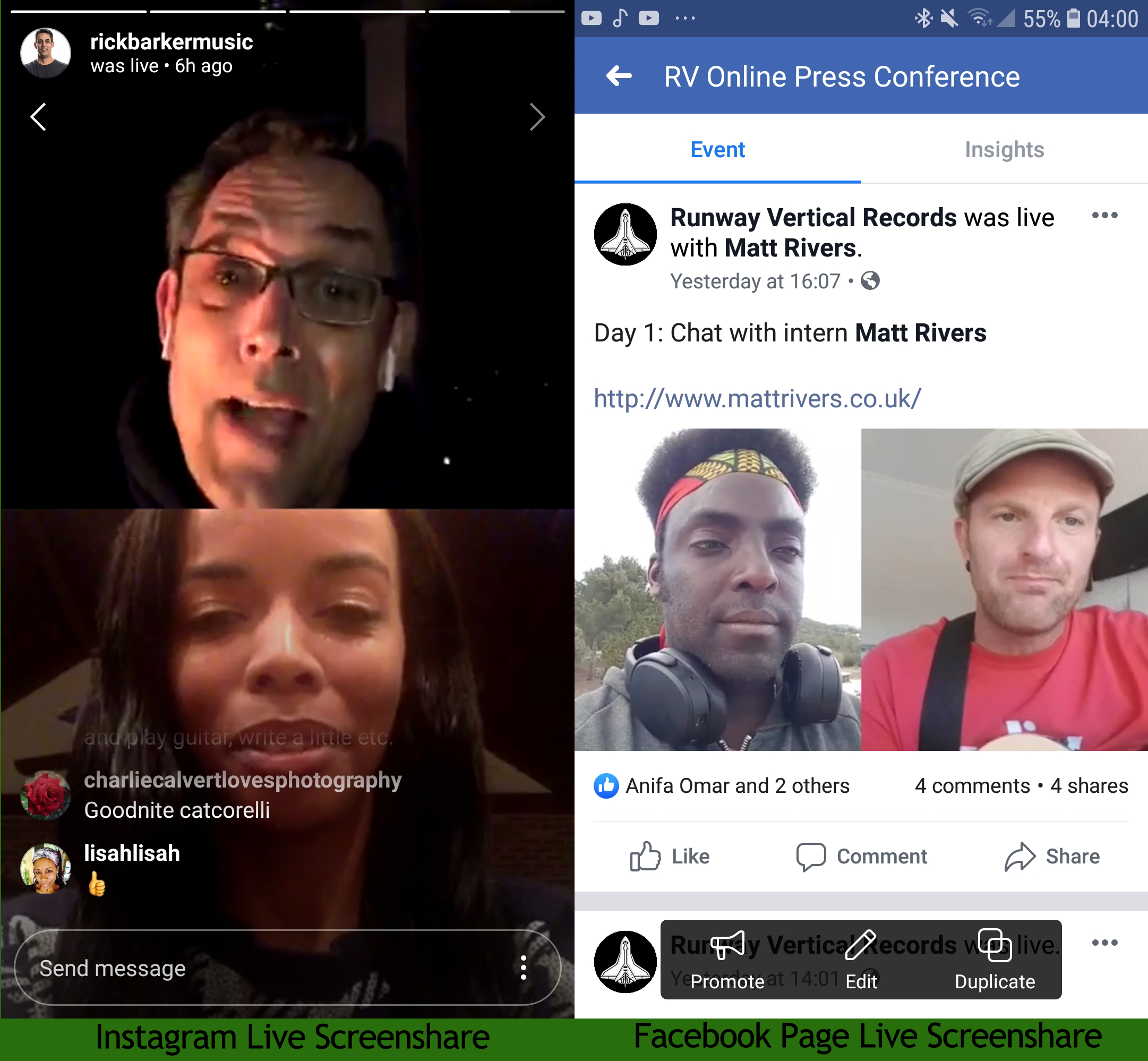 Pictured here, Rick Barker (former manager of Taylor Swift), gives out free advice to artists by going live on his instagram and screen sharing with musicians just like you, who can ask him questions. So check him out and tell him we at Runway Vertical Ibiza say hello.
Side note: you can also go live from your facebook page and invite a co-host in a similar manner but it can be more tricky to work with.
We recommend trying it out and seeing what works best for you. After all, you probably have the free time now ;)

2. Learn a New Skill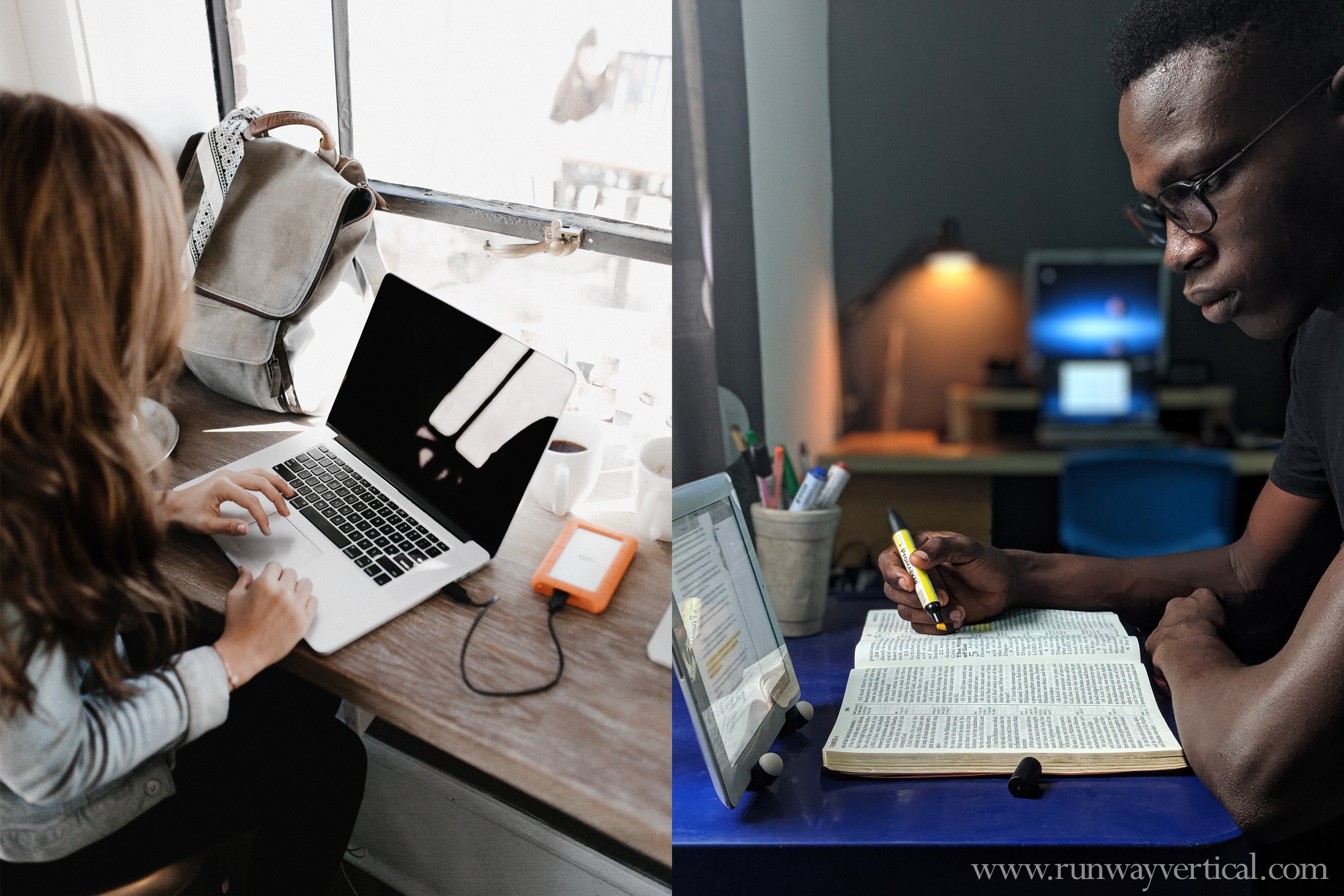 Having downtime is also a gift. As an artist, you will already know this, with a gazillion things to manage each day and not having enough time to do them all.
Well, now may be the perfect time to learn a new skill which will in turn help you get ahead in your career.
Perhaps it's learning how to produce music at home (especially seeing as your current recording studio may be closed as well), or maybe you've always wanted to learn how to cook healthier meals so that you can be in better shape to run your business.
The possibilities are endless, but you can pretty much learn anything by using the resources and courses available on the internet. We'd recommend adding meditation or something similar like yoga to that list, adding to your arsenal of emotional support.
Try platforms like Udemy or Skillshare for a whole range of online courses. YouTube also has lots of free tutorials.
 

3. Get Marketing Savvy!!
This ties into number two and deserves a whole mention on its own. If you are not marketing your music online, using proper sales strategies etc, now's the time to put some energy into it. We always drive home the point that marketing is a huge part of a musician's success. Your music can reach way beyond your current pool of friends, family and fan base.
We recommend great resources like Rebecca Smart Bakken or Savvy Musician Academy. There are loads of great YouTube channels giving free music marketing advice from experts like Damien Keyes and Adam Ivy. You can also listen to industry podcasts like our very own The Process and great marketing podcasts like the one by Gary Vee.

We at Runway Vertical also help artists with music marketing in our own one-on-one Career Supercharge Masterclass.
The bottom line is, to find your super fans directly, is now easier than it's ever been, right from your very home... if you know how!
NB: Make sure to avoid online scams that may ask you to pay for automated bots or other unhelpful and career damaging techniques. We recommend actually learning the art of marketing by using industry professionals like the ones listed above.
Here's an example of a musician who is literally crushing it during the COVID-19 hysteria!
(Warning - Strong Language!)

4. Consider Consulting
This is something to consider, especially if you are worrying about your income over the next little while or beyond. Think of this simply as being a freelancer or being paid to help someone else with something you already know well, within means of course. Some things are just not that easy or safe to casually teach someone.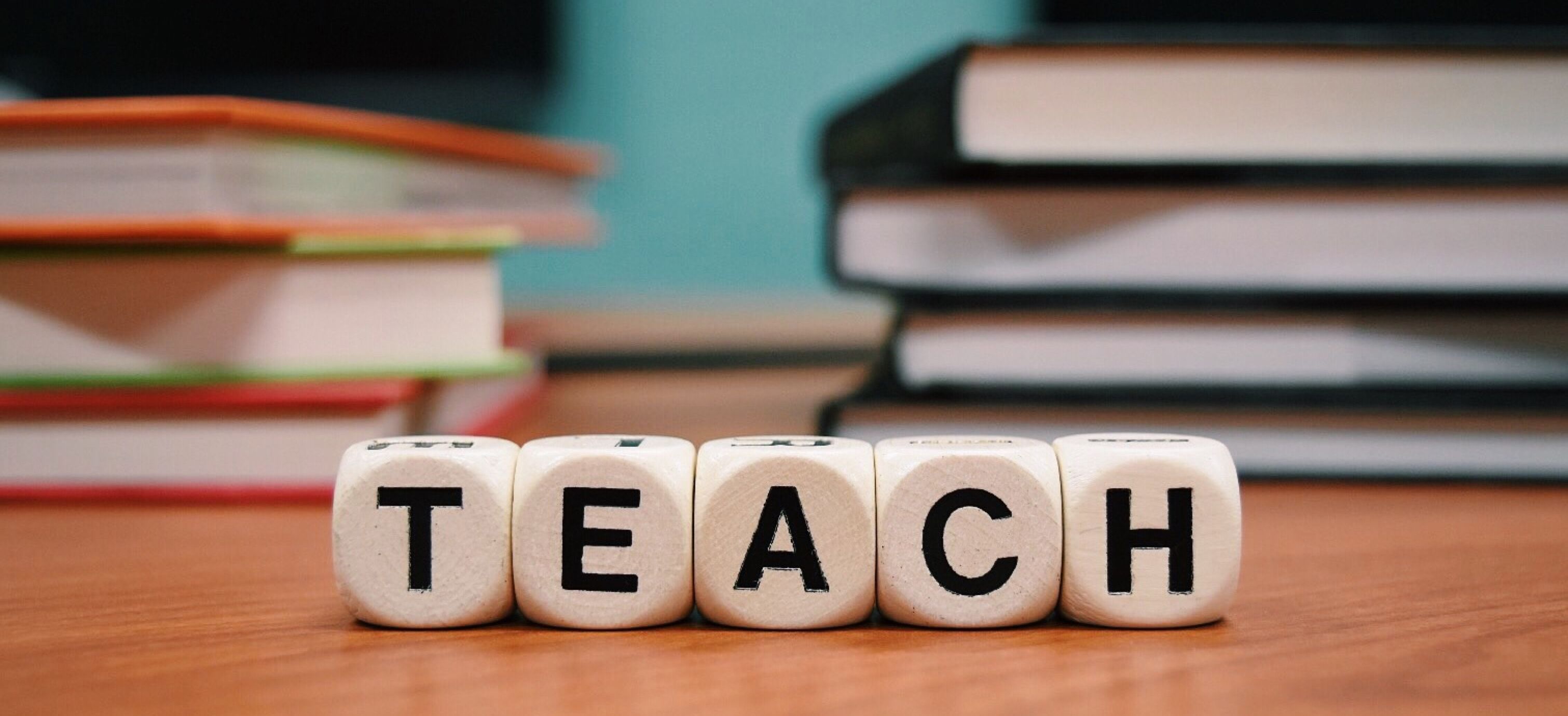 Maybe you are a great songwriter and you know some people who are struggling to figure out the magic of music-making. You could give them a one-on-one/group songwriting lesson or short course for a paid fee. You could even offer to write someone a personalised song based on their chosen story for a fee.
Your skill set may not even be music related, like teaching someone how to become a photo editor, video editor or maybe teaching someone a new language that you know well. Most of these things can be done online, which is even better, considering the current lockdown situation.

5. Treat Yourself!
Last but not least, our final yet important recommendation, is to actually take this time to treat yourself. That may just mean, enjoying some quiet time and watching your favourite (hopefully positive) TV series or movies.
Maybe reading your favourite book, listening to your favourite albums, hanging out with your live-in family, housemates and pets, or doing some gardening. You could also hang out with your favourite people remotely on your chosen digital video app like Google Hangout or Skype. Maybe even on Instagram or Facebook live, like mentioned before.
As musicians, we may not always have the luxury to stand still and not have to worry about tomorrow's long to-do list.
If there's one thing we believe is your most important asset to protect, it's your mental well-being. This could be a time for a real 'time out' and reset...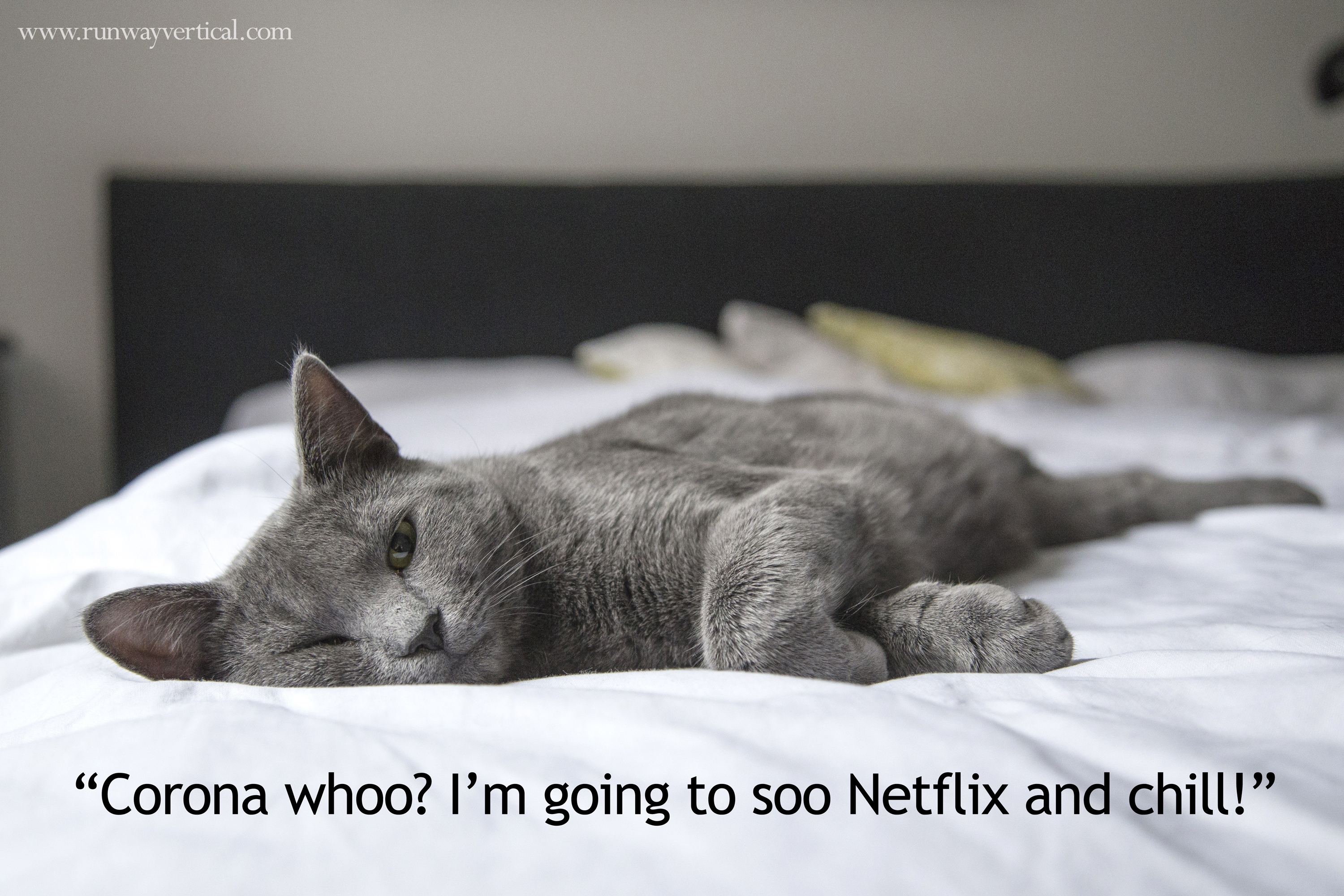 We hope this list will inspire you in some way and help you see the light at the end of the tunnel. This is likely going to be a long haul, so the best thing to do is, stay positive and keep building your brand, for which the internet really is your most powerful ally... on any given day, regardless! 
There's so much conflicting information about the latest coronavirus, so here's one of the best informative videos we've seen which may be good to watch too.
The silver lining about the effects of COVID-19, is that there are way more people online looking for something to occupy or soothe them. (Wink! Wink! Nudge! Nudge!)
So, what are you waiting for? ;)
Let us know if you have seen other effective ways artists are using the current situation to keep their careers alive and well, by commenting on our Instagram or our Facebook.
--- --- --- --- --- ---
Share these tips with your musician friends in need of some positive vibes. For any personal tips or for more information on the above-mentioned points, feel free contact us for a free assessment.
RV
How To 'Actually' Help Your Musician Friends in 2020
Listen to the True Ibiza Stories podcast - The Process