Cook Off
Zimbabwe's first post-Mugabe feature film is an unlikely romantic comedy that 
has screened at leading international film festivals and is now streaming on Netflix. 
As history closed in on Robert Mugabe's 37-year-long rule in late 2017, the romantic comedy 
Cook Off was being produced under exceptional circumstances in Zimbabwe's capital Harare. 
Enduring cash, power and water shortages, riots, and the devastating consequences of a 
countrywide economic crisis, this unlikely feel-good movie emerged to represent a new 
generation of talent in Zimbabwean filmmaking.
First Feature Film 
Having composed for shorter projects in the past, Cook Off is Ryan Koriya's first feature film score, so it is fitting that the award winning feel-good romantic comedy was set in his home town of Harare. Filmed on a tiny budget and completely independently made, Cook Off beat the odds and ended up being the first-ever film to be picked up in mid 2020 by global streaming giant Netflix (currently with 193 million subscribers).  
Ryan was the last major puzzle piece in enabling the film to boast being completely locally made, as its makers intended, with hopes to showcase Zimbabwe's local film talent. All personnel, cast and crew, from the actors to the musicians, writers and directors, are in fact Zimbabwean.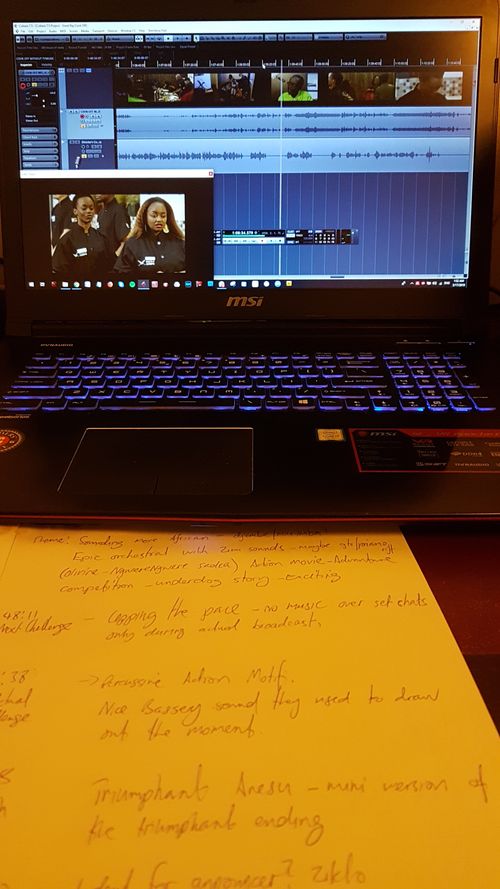 What's The Score?
Ryan Koriya has had a love for music since he was a junior school pupil, growing up as one of the first generation of Zimbabwe's born frees. His appreciation for cinematic music became evident as a teenager when he fell in love with scores from movies like Gladiator (Hans Zimmer/Lisa Gerrard/Klaus Badelt), Pearl Harbor (Hans Zimmer), Casper (James Horner) and The Last of the Mohicans (Trevor Jones/Randy Edelman)  
Ryan interestingly was named after Quincy Jones (Quincy is one of Ryan's two middle names). Jones also scored Hollywood films in his dynamic and prolific career, which included producing Michael Jackson's megahits.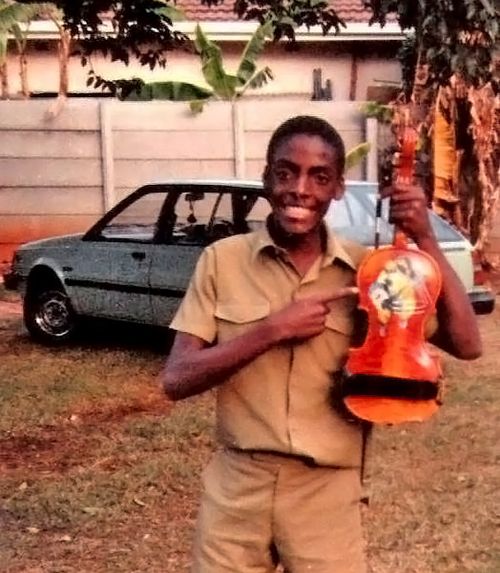 Ryan was already a classically trained musician on the violin and cello by the time he was fifteen, starting just two years prior. He took full advantage of the active music department at his school called Prince Edward High in Harare, Zimbabwe's capital. Also winning a full scholarship to study both violin and cello at the National Conservatory known as The Zimbabwe College of Music.
Ryan is now an international singer-songwriter, performing solo in over a dozen countries spanning four continents. He moved to Ibiza, Spain in 2018 to start his own record label and incubate his various musical projects which include I See Hearts (Passion Folk), KYLLO (Symphonic Dance Music/Passion Pop) and of course his self titled film composing brand Ryan Koriya.
"The score for Cook Off came to me very quickly and quite naturally. I love composing music of different styles and would like to go even deeper into the world of music for film, TV and adverts."
The Cook Off London Premiere
The first version of Cook Off that featured Ryan's original score was screened at the London premiere held at The Mayfair in July 2019. This was just days after he'd delivered the final scores.
"It was surreal hearing something I had just recently finished creating in my bedroom studio, booming out of a grand sound system in a London cinema! I composed and produced the score in Ibiza, by working alongside the film footage and following the director's vision for each scene."
Cinematic with an African Twist
The Cook Off Score is primarily cinematic with a hint of local flavours in the form of using marimbas, hand clapping and percussion to accompany the orchestral strings. The finale titled 'And The Winner Is' being the only track with vocals in the form of Ryan's choral chanting.
Unusual Release Strategy for a Film Score
The upcoming score album release is comprised of 9 different pieces which will be individually released as 9 singles in order, starting from the 2nd of October 2020.  The total running time is 15 minutes as the individual scores are quite short as per the scenes they were composed to, often being reused in different parts of the film.
The full album will be released on October the 23rd, in between singles number 3 and 4. You can listen to all the tracks below and here is the full release schedule:
Being released on all major digital platforms including Spotify, Apple Music, Amazon, iTunes, Deezer, Tik Tok, Instagram, YouTube Music, etc